An excellent businessman and professional par excellence, that's Dinesh Bafna from Cleveland, the founder and president of Mont Surfaces by Mont Granite, Inc. and several additional corporations.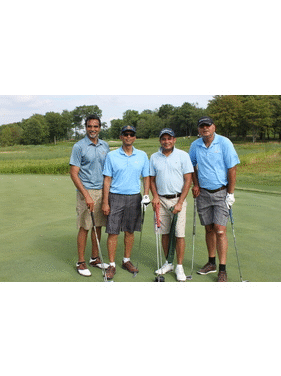 What has made him a renowned name in the industry is his dedication and commitment towards serving people with morality and ethics. Dinesh Bafnastarted his business in the year 1989 in a small warehouse and has now expanded to eight divisions across Midwest. He knows that his clients and customers must be a priority and he delivers results no matter the situation.
He has proven his leadership skills time and again, and Bafna believes in leading the team by setting an example. For this, he himself undergoes training and workshops in order to keep himself updated with the latest in the technological field. This is the reason one would never hear any complaints about Dinesh Bafna.
Dinesh Bafna is a businessman known in the industry for his excellent communication skills. It is because of the remarkable skills that he has built valuable relationships with influential people including advisors and investors. Also, these communication skills have led to a fruitful association of Mont Surfaces with Susie Frazier.
This collaboration highlights the importance of residing in places that your individuality. Herein, Mont's expertise in stylized, trendy and fine surface materials will mingle with Susie's talent and design-centered connection to nature to offer people the uniqueness they had never imagined.
His excellent entrepreneurship skills were honed over a period of over three decades. Bafna is a skilled professional who holds the capacity to accomplish any task, even under difficult situations. He values relationships with both clients and his staff. In addition, Dinesh Bafna carries extensive knowledge of the business world, technology, economics, politics, history, and other matters. In summary, Dinesh is equipped with all the traits held by a successful and ethical businessman.
As far as his personal details are concerned, he is married to Sangita Bafna and has two sons, Kunaal and Kurren Bafna. Born on August 24, 1964, Bafna completed his studies from Bowling Green State University. However, one aspect of his personality of which not many are aware of is his belief in giving back to society. By becoming an active part of non-profit organizations such as American Red Cross, North Coast Community Homes, Breakthrough Charter Schools, Youth Opportunities Unlimited and The Playhouse Square Foundation, he stays connected to the society and serves the people within his communities.
Another trait of his character that sets him apart from other leaders in the industry is the way he keeps his staff motivated. He mentors them effectively and pushes them to perform righteously, keeping the customers satisfied to the fullest. Dinesh Bafna also encourages the staff and uplifts their confidence which helps not just the company grow, but also helps in the personal development of the staff.
Dinesh Bafna brings strong organizational skills, efficiency in productivity and commitment to the table and has proven his abilities time and again. His traits have contributed to the success of his business.